?What is Fusion Splice
 Fusion splicing is a new technology for connecting two Fiberoptics to each other. Fusion splicing is the act of joining two optical fibers end-to-end. The goal is to fuse the two fibers together in such a way that light passing through the fibers is not scattered or reflected back by the splice, and so that the splice and the region surrounding it are almost as strong as the intact fiber. The source of heat used to melt and fuse together the two glass fibers being spliced is usually an electric arc, but can also be a laser, a gas flame, or a tungsten filament through which current is passed. Fusion Splicing is the best and most optimum way of connecting two fibers
90S Fujikura Fusion Splicer
The 90S is a single fiber core alignment fusion splicer setting a new standard in the market for fusion splicing. The 90S is packed with a whole host of new and enhanced features specifically developed with the objective to enable the user to work faster with higher precision. Overall process time has been significantly improved against our previous model (70S+). This has been achieved with a combination of improvements to the reaction time of the automated wind protectors and automated heater, new fiber retention clamps, improved universal sheath clamps, and a redesigned internal structure that matches the protection sleeve to the fusion splice point which enables splicing to be achieved without the need of the user to touch the 90S once the process has started.
 Core Alignment Technology
The 90S fusion splicer has high precision lenses which provide the accurate core to core alignment regardless of core-cladding concentricity error. Also, the lenses allow the splicer to discriminate between fiber types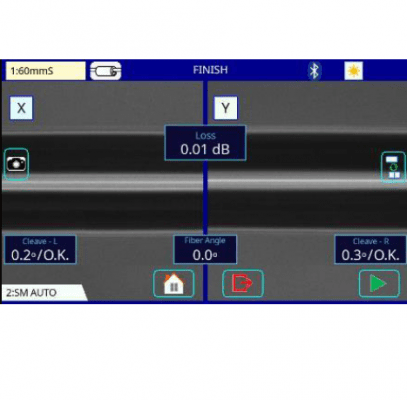 Fiber Discrimination Function
The 90S fusion splicer automatically identifies the optimum arc discharge parameters in accordance with the fiber type.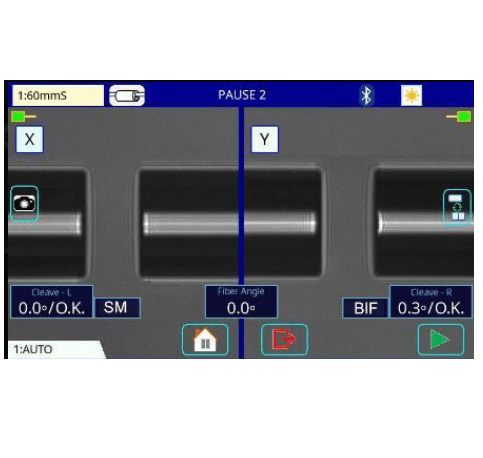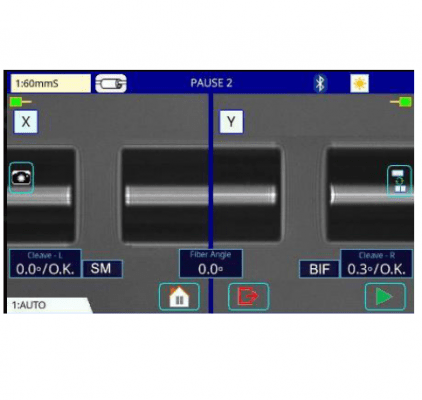 Faster automation
The faster-automated features of the 90S fusion splicer reduce installation times. With this splicer, an operator can complete the entire splicing process from splicing to heating without touching the 90S and only moving the fiber.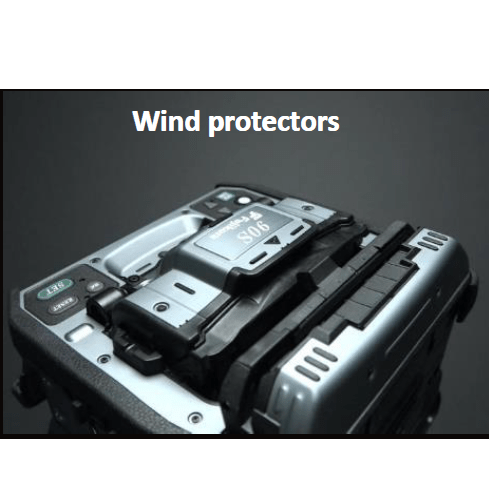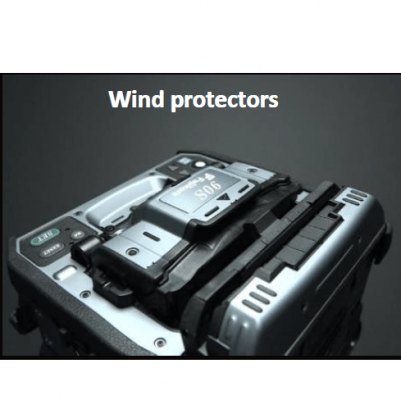 The fiber retention clamps support the automated operations. When the sheath clamps open automatically after splicing, the fiber retention clamps gently hold the spliced fiber to keep it from flying out. The retention clamps release when
the fiber is lifted by the operator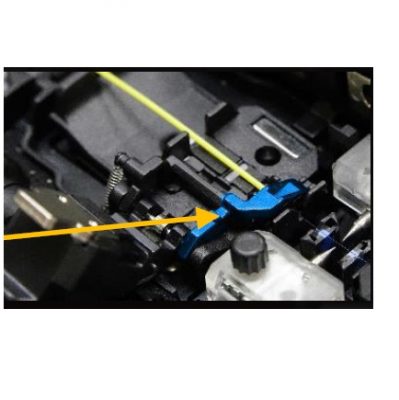 FEATURES & BENEFITS
Market-leading high precision and accurate core alignment technology with advanced image processing technology
Improved automatic wind protector design which reduces overall splice time but can also be used in manual style
High capacity lithium-ion battery (up to 300 splices)
Patented easy splice protector positioning system
Universal sheath clamps for standard 250 um fibre but also 900 um loose tube fibre types.
Fibre Retention clamps
Enabled with Fujikura's unique "Active Blade Management Technology" with new capability to link up to 2 CT50 cleavers simultaneously.
A completely redesigned multi-function carry case and workstation
Tool-less replaceable electrodes
Touch screen
Reference: Fujikura