Rafsanjan 6-core fiber optic cable
Rafsanjan 6-core fiber optic cable can be installed externally and internally. That is, it can be installed in both indoor and outdoor environments and has no restrictions. It is a good option inside ducts that have moisture or no protection. It is suitable for FTTX networks and is a good option for public telecommunications.
Rafsanjan 6-core fiber optic cable
Features of the Rafsanjan multimode OFC cable include:
Center tube structure up to 12 wires
Low diameter design and light weight
High tensile force
Non-metallic structure
Dry and clean structure without jelly
Easy to use during installation and repair
Has a waterproof structure
Special facilities for Rafsanjan fiber optic cable
Possibility of production with LSZH coating or any other type of material for resistance
Flammability or any other special feature
Possibility of production with customer-specific design
Delivery length based on customer request
Possibility of production with special coloring requested by the customer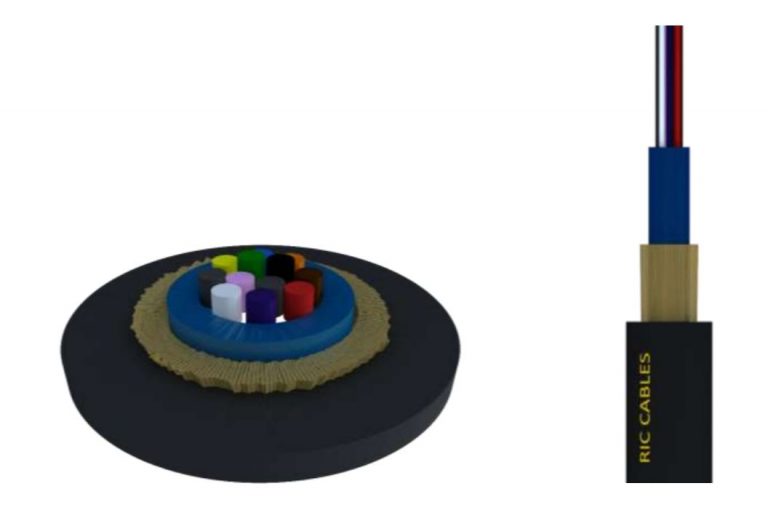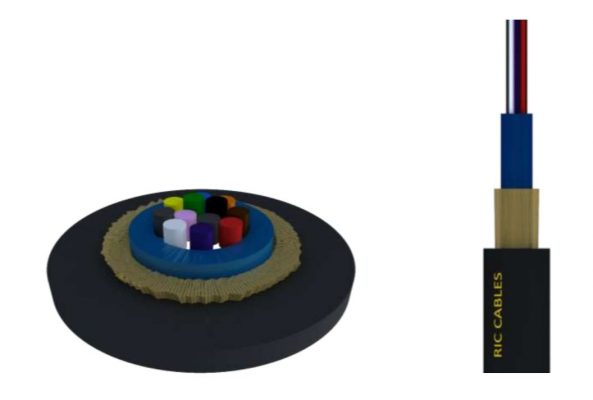 Specifications of Rafsanjan OFC multimode cable
standard: IEC 60794-2/ITUT G652D, G651, G657 or any
Rafsanjan fiber optic cable structure
Design type: 2-12 fibers in the loosetube, relax the upper module of the Aramid thread
Number of fibers: 2 to 12 pieces
Kind of fibers: single mode, LWP, NZDSF
Optical fiber color: 1- White 2- Red 3- Green 4- Blue 5- Yellow 6- Black- 7- Brown 8- Purple 9-Orange 10-Pink 11-Gray 12-Natural
looseTube material: PBT
looseTube tube fillers: Thixotropic jelly composition
How to assemble the LooseTube: 2 to 12 optical fibers are placed freely inside, a thermoplastic tube filled with jelly is obtained.
Loose Tube diameter: 2 to 4 blinds 2.1 mm, 6 to 12 blinds 24 mm
Number of fibers in the loose tube: 2 to 12 fibers
Amplifier: Aramid yarns top module
Outer sheath material: LSZH
Outer sheath thickness: 0.6 mm
Cable diameter: 2 to 4 cores: 3.5 mm, 6 to 12 cores: 3.8 mm
Cable weight: Up to 16 kg / km, according to fiber number
Cable mechanical information
Tensile strength: 100 N
Minimum bending radius (installation): G652D: 10*D and G657A2: 5*D
Environmental specifications of cable
Heat tolerance in installation: -30~+70 °C
Heat tolerance in performance: -40~+80 °C
With the help of the above information about Rafsanjan 6-core fiber optic cable, you can make a better decision than buying fiber optic cable.