manage fiber optic cables in a server rack
Technicians need to be a bit more cautious when implementing cable management on fiber optic cables than copper wire counterparts. It's not because fiber optic cables are much more delicate, in fact, the glass core is so thin that it can easily be bent to achieve a 360 degree radius. Rather, it's due to the nature of how light travels through the wire.
manage fiber optic cables in a server rack
Fiber optic cables are pretty simple. They carry binary information through light waves, which is encoded into legible information by the time you see it on a screen.
In order for the light-waves to travel over long distances, they need to be passed through material that allows the waves to continuously bounce off of the enclosure until it reaches its destination.
Currently the materials well known for being able to transfer light in the context of fiber optic cables are either glass, glass polymer or pure polymer. Polymer is cheaper and more flexible, however glass cables experience less loss, but are a bit more expensive and delicate.
Though you are able to bend both glass and polymer cables without damaging the material inside, too much of a bend means that the light waves can become distorted and result in a loss of information.
That's why it's important to properly manage your fiber optic cables. If they are bent too far or are damaged and become dented, you could lose power.
How to properly manage fiber optic cables
Some key factors to think about when managing fiber optic cables are:
Availability / scalability
Cooling efficiency
Bend radius
Manufacturers of fiber optic cables often list a "minimum bend radius" which should be considered before thinking of how you will organize the cables. Regardless of bending restrictions, it is more economical to minimize bends as much as possible.
Availability and scalability of cables is important for long term maintenance. Networking cables need to be organized in a fashion where there will be minimal interference when adding, removing or replacing cables to save hassle and potential downtime in the future.
Cooling efficiency goes hand and hand with the organization required to make cables easily accessible. Not only do cables need to be organized neatly, but they need to give as much room as possible for equipment to exhaust their hot air. If ignored, your equipment may not perform at its full capacity.
All of these needs can be resolved with a few types of cable management equipment:
Horizontal Cable Management

There are many types of horizontal cable management utilities which all have their own advantages and disadvantages. Fiber optic cables specifically will likely benefit most from the following equipment:
An Offset Cable Tie Bar is particularly useful when routing fiber optic cables because it gives you a wide radius to curve your cables and ensure that there isn't too much bend.
Patch Cable Organizers might be useful if you have excess cable that is being routed to a nearby patch panel. These take up two units of rack space but allow for cables to be tucked away and with plenty of room for managing bends.
Horizontal cable management bars with d-rings, covers, or in a high density design all can be useful for routing fiber optic cables. These are a bit more compact but are essential for routing your cables from their origination to the horizontal cable management bars.
Vertical Cable Management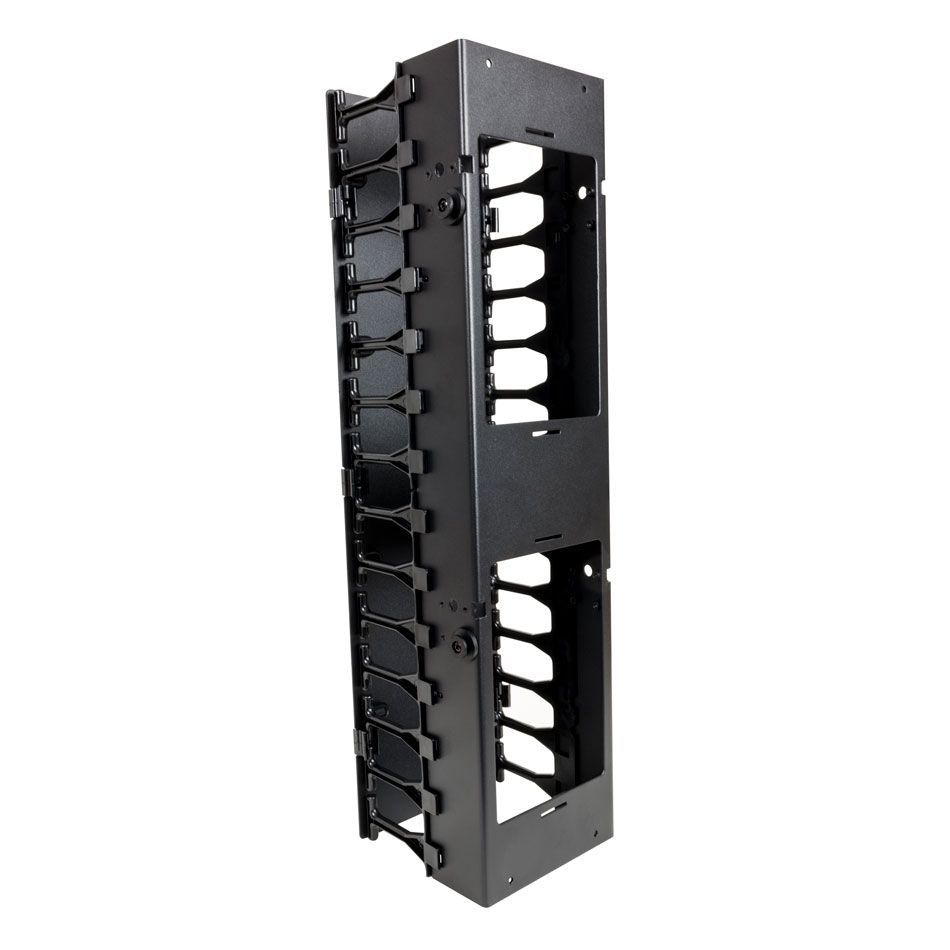 If any of your cables lead to somewhere outside of your rack, vertical cable management bars are essential. Their primary purpose is to provide a place for cables to be moved away from things that need to be accessed while routing them to a higher or lower place in the rack.
The largest difference that you will see in vertical cable management bar options are size and support for certain racks. For instance, our horizontal cable management bars are built specifically for either our 800mm rack, Rack-151 or Rack Model 111.
Your rack might be constrained with what cable management bars it can accept, so be sure to check product compatibility before purchasing.
Cable Management arms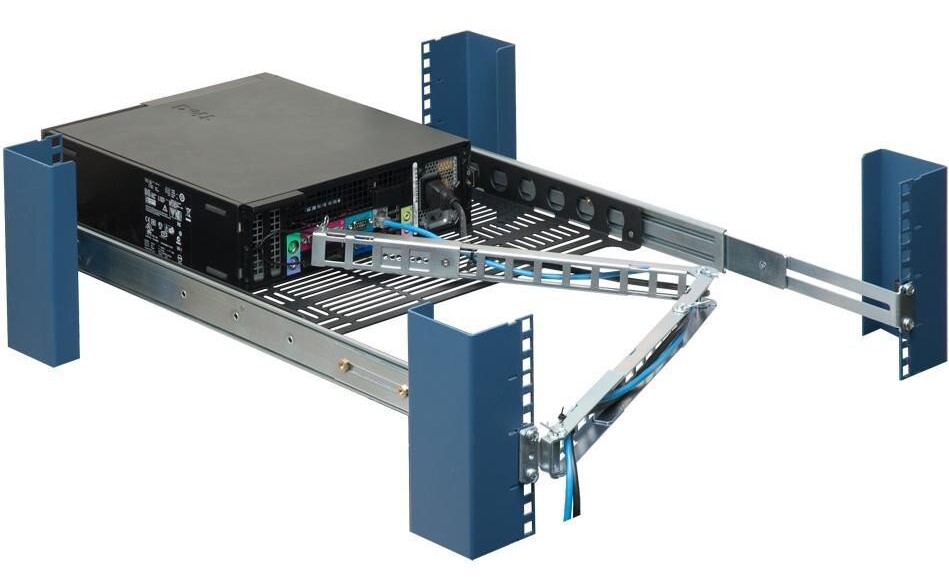 Cable Management Arms is a great way to keep delicate cables accessible and organized while using a slide rail or shelf. They make it so that there is no strain when pulling out the rail or shelf by giving cables a secure and mobile attachment to be mounted on.
Before using a cable management arm, make sure that the radius at which the arm will need to bend does not exceed your cable's minimum bend radius.
Hook and loop straps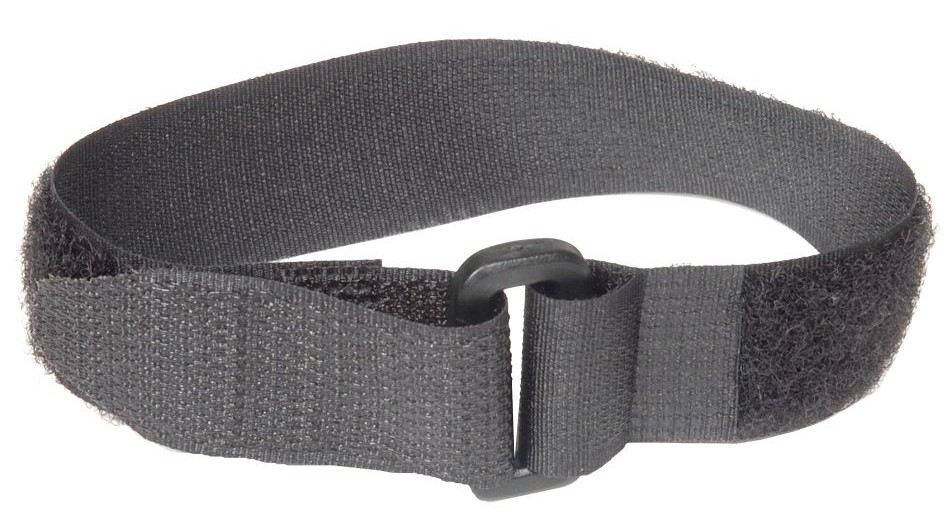 Finally, when putting everything together, you will want some sort of soft material to keep the fiber optic cables in place. Velcro® Hook and Loop and Cinch straps are a great alternative to using zip ties to secure cables as the material is softer and it is more difficult to overtighten.
Alternatives to Velcro® products include Wire wraps, Cable Clamps and Twist locks.
Prepare to see more fiber optic cables
According to Global Newswire, the Fiber Optic Cable Market is expected to grow 5% between 2020 and 2025. Others have commented that the primary driver of growth has been IoT applications and increasing demand for fast data.
There is still a large part of the developed world that doesn't have access to fiber optic networks. At the same time, online content demand has increased, more people are working from home and mobile networks technology is starting to make more use of speeds provided by fiber optic networking.
If you are planning to take advantage of this trend and need custom unique solutions for your networking plans, feel free to contact us.
RackSolutions has 20 years of experience working with some of the largest names in the tech industry and can provide a high class, collaborative partnership to anyone looking for something that they can't find anywhere else.
Source: racksolutions